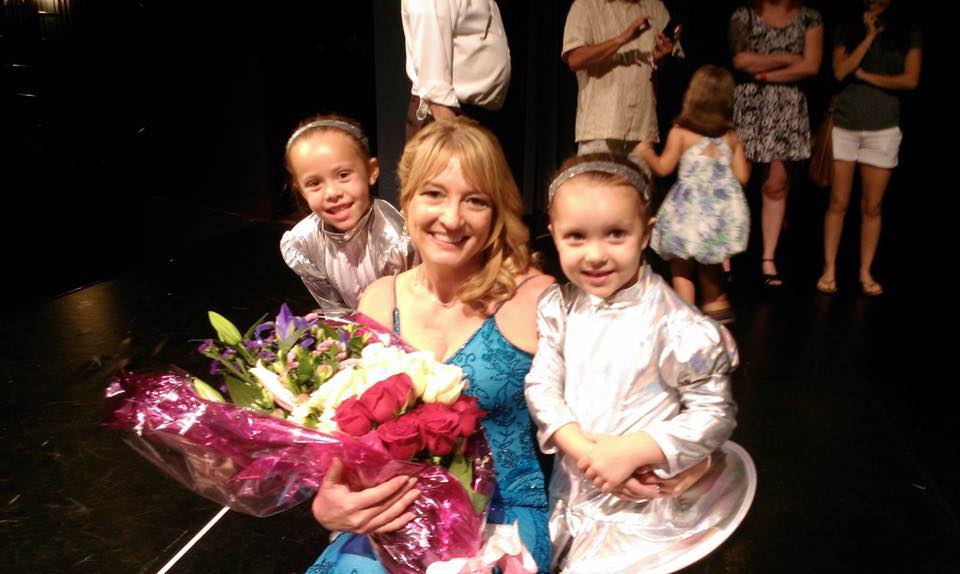 Ms. Diane with her little dancers after the show 2016
Annual Showcase Performance: "Olympics"
All Windsor Dance Academy students perform in this annual production. The theme changes each year. This year is "Olympics". Students and families are excited to learn the new theme, their part and see the photo of their costume.  Everyone will receive their information in class on the week of January 3, 2022.
Performance Dates: Tuesday, June 14 & Wednesday, June 15, 2022
Performance Times: 6:00 – 8:00 pm Both Days
Dress Rehearsal: Tuesday, June 14. Times to be Announced. You will be given an estimated time to have your dancer practice in costume on the Jackson Theater stage.
Venue: Jackson Theater, 4400 Day School Place, Santa Rosa 95403 (Across from the Airport Club)
Advance Tickets: $15 Purchased Before May 1
Tickets on June 14 & 15: $18 Purchased at the Jackson Theater before the shows
DVD or Digital: Includes both "Olympics" and Maximum Motions "My Fair Lady".                                                                                                                                Purchase directly from the videographer: Rob Russell of R2 Video Productions
Photos: June 6 – 11. Dancers wear their costumes and practice their dance during class at their regular day and time this week. Dancers will also have their photos taken. Purchase directly from Charlotte Mandrier Photography